Ciudad Verde, Quezon City
In one of the last prime locations in Fairview, Quezon City, a new 13-hectare community rises, envisioned to be an important urban center. Strategically located at the corner of Regalado Avenue and Omega St., CIUDAD VERDE is beside the Cathedral Shrine of the Good Shepherd, and 5 minutes from the Commonwealth Highway and the Fairview Center Mall.
Schools along Commonwealth Avenue include the N.C.B.A. in Fairview, Our Lady of Mercy School, Diliman Preparatory School, and Mary the Queen College. Southward, the University of the Philippines in Diliman is located 30 minutes away.
Commercial centers along Commonwealth Avenue include Ever Gotesco Mall and Puregold Supermarket, located 15 minutes from Ciudad Verde.
CIUDAD VERDE

Start the day with an early morning walk or a slow bike ride around the community the soft sun highlighting different shades of green around you as the day quietly unfolds, you know that life is good.
Features and Amenities
With commercial lots along main roads
Entrance gate and guardhouse
Wide concrete road network
Community clubhouse
Swimming pool
Covered basketball court
Centralized interrelated water system
Electrical system
Underground drainage system
House and lot packages available
SAMPLE COMPUTATION

Model House:
STA. IGNACIA



STA. ELENA


STA. MONICA

STA. ROSA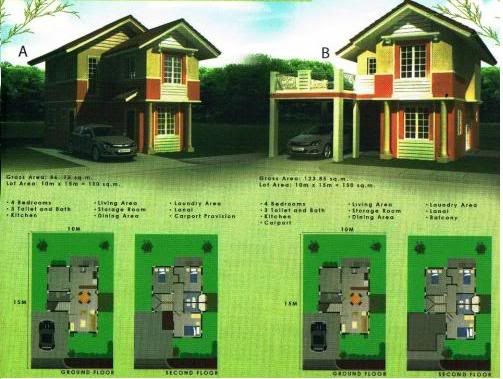 STA. CLARA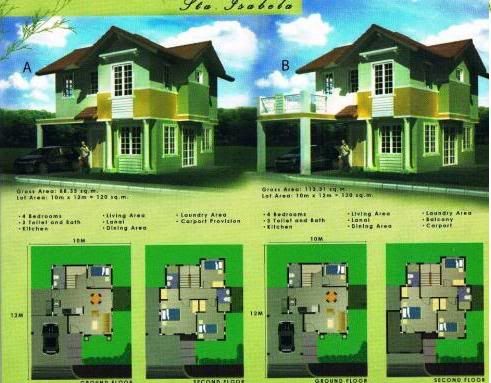 STA. ISABELA
LOCATION MAP
Corner of Regalado Ave. and Omega St., South Fairview bounded by 4 Streets: Regalado, Omega, Lilac & Republic St.
DEVELOPER: STA. LUCIA LAND INC.
TERMS:
20% Downpayment payable up to maximum of 6 months
80% balance payable in:
a. 5 years with 14% interest per annum
b. 10 years with 16% interest per annum
| | | |
| --- | --- | --- |
| PHASE | INNER LOT | CORNER LOT |
| 1 | P 16,000/sqm. | n/a |
SAMPLE COMPUTATION: RESIDENTIAL LOT ONLY 120 SQM.
| | |
| --- | --- |
| | INNER LOT |
| LOT AREA------------------- | 120 sqm. |
| PRICE/SQM.-------------------------- | P 16,000 |
| TOTAL CONTRACT PRICE--------------- | P 1,920,000 |
| | |
| OPTION 1: 10% DISCOUNT | |
| 20% DOWNPAYMENT ---------------- | P 384,000 |
| LESS RESERVATION FEE-------------- | P 10,000 |
| LEE 10% DISCOUNT IF PAID WITHIN 7 DAYS------- | P 38,400 |
| NET DOWNPAYMENT-------------- | P 335,600 |
| | |
| OPTION 2 : NO DISCOUNT | |
| 20% DOWNPAYMENT PAYABLE IN 6 MONTHS----- | P 384,000 |
| LESS RESERVATION FEE--------------- | P 10,000 |
| NET DOWNPAYMENT-------------- | P 374,000 |
| MONTHLY FOR 6 MONTHS------------ | P 62,333.33 |
| | |
| 80% BALANCE------------- | P 1,536,000 |
| | |
| MONTHLY AMORTIZATION: | |
| SHEME A: | |
| 5 YEATS TO PAY @ 14% INTEREST PER ANNUM--- | P 35,742.72 |
| | |
| SCHEME B. | |
| 10 YEARS TO PAY @ 16% INTEREST PER ANNUM-- | P 23,854.08 |
NOTE: IN-HOUSE FINANCE
DISCOUNTS: Outright downpayment
10% discount if paid within 7 days
7% discount if paid within 30 days
5% discount if paid within 60 days
PHOTOS? MORE INFO? VISIT US AT